Traveling with a Pelican case full of u/w equipment and several large bags can draw attention to a girl…tonight, arriving in Abu Dhabi airport was no exception…
I am pulled aside by customs and directed behind the glass walls…to find my eyes have dilated…and it's not because of all the tall dark Arab men in their white kandura … or the fact that my Pelican case is about to be searched.
I find myself face to face with 6-7 Peregrine falcons awaiting a 'Health Check'.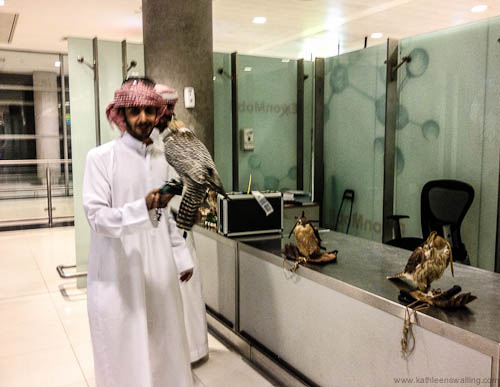 I am asked some questions about the offending Pelican case…full of underwater camera kit. All clear.
I am stumbling over myself and asking can I please, please take a photo of the falcons…the official tells me he has to check with the boss….the boss arrives, flanked by another 6 Emiratis.
Better than take a photo, the boss has decided I am to hold one of the treasured Peregrine's…palm up he tells me…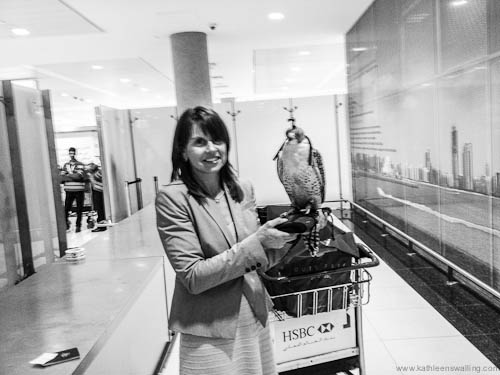 What you can't see in this picture is there is a small crowd gathering…and I won't be taking any pictures…one guy has my iphone, there is a no. of small camera's out, someone's filming…
The Head guy moves us across towards the Abu Dhabi city back drop..and we are in an informal photo shoot…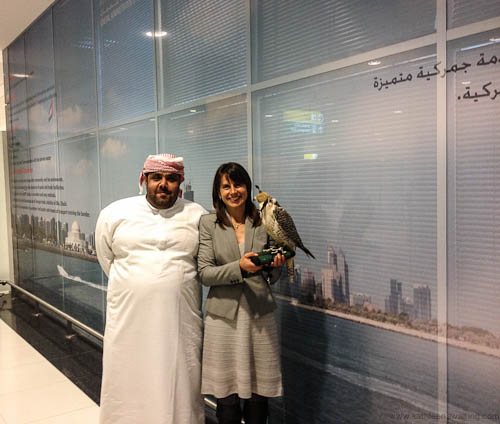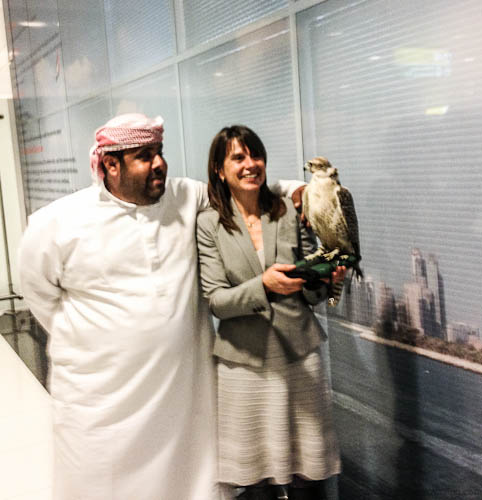 It's nice to be back and I am reminded of the warmth, friendly spirit and welcoming generosity of the Emirati people.
They ask me where I come from, I say I am Australian…my passport is sitting a ways over there on their customs desk…
So here we are in Customs, on the border of our cultures, in a busy international airport, and we have all taken a moment… a delicious moment, to laugh and share…and it was the Peregrine's that brought us here…never underestimate the capacity to understand another person, another group, another organization, another culture…and remember Nature is the perfect place to start….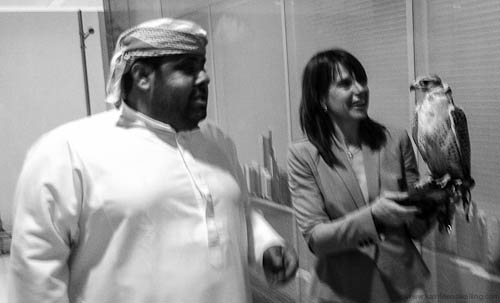 To the people who welcome me into so many corners of the world – thank-you, I hope you can all travel with open minds, and open hearts and see the wonders around you…in nature and in people no matter how different you might think they are.
Take a shared moment on the frontier.